Hyundai Genesis: Indicators And Gauges / Instrument Cluster Schematic Diagrams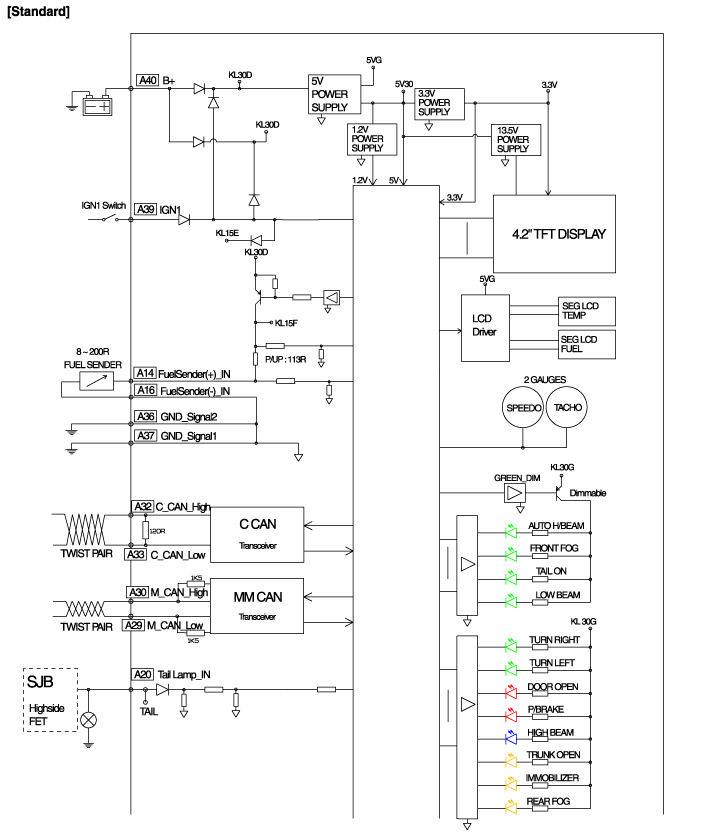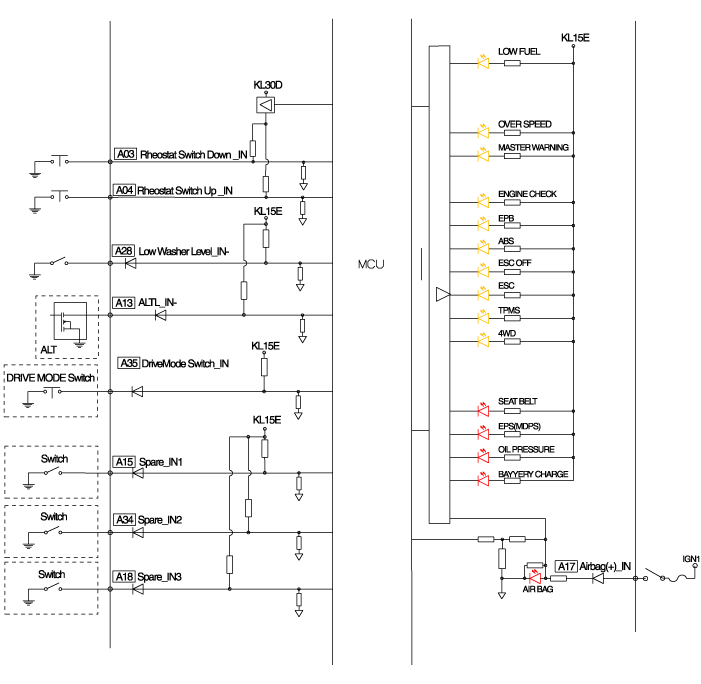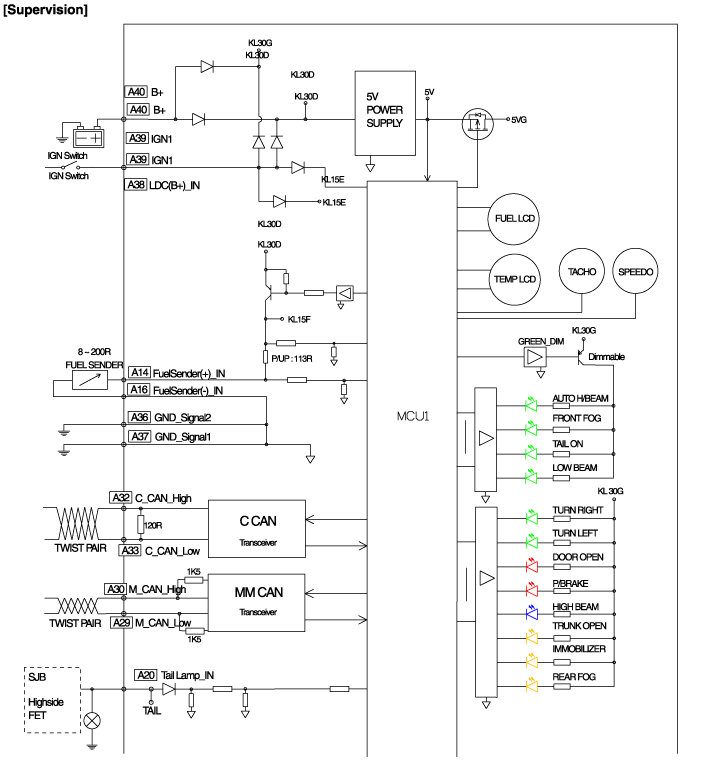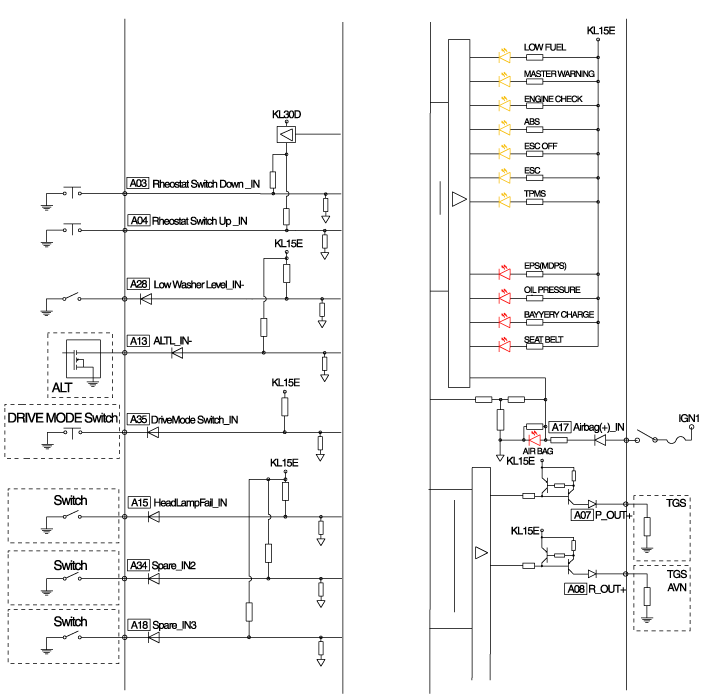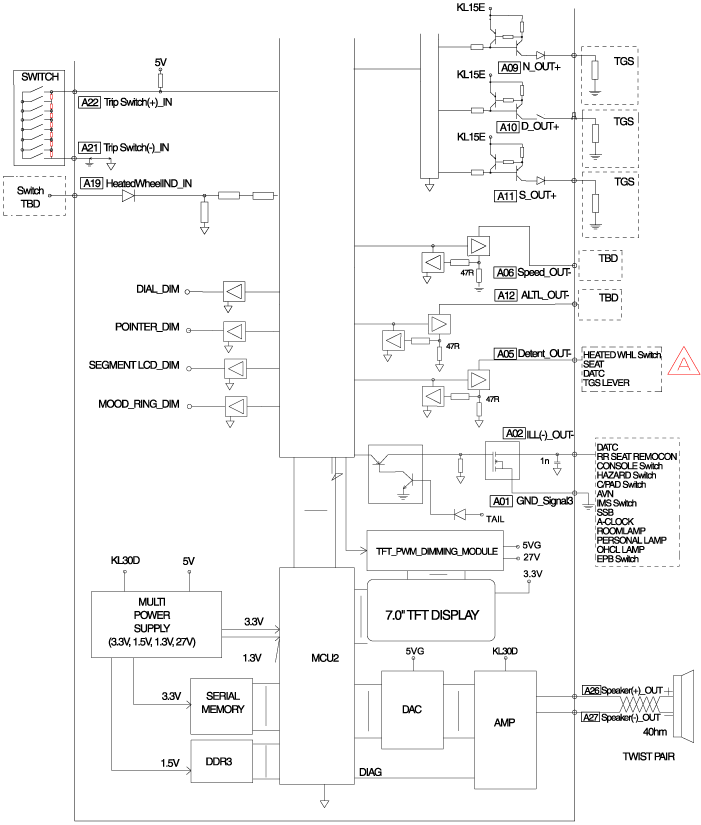 Components Connector Pin Information No.DescriptionNo.Description1-21-2Illumination output22-3Rheostat down switch234P output4Rheostat up switch24Immobilizer5AT N output25AT S output6Oil pressure2 ...
Description Communication Network Diagram AbbreviationExplanationAAFActive Air FlapACUAirbag Control UnitADMAssist Door ModuleAHDActive Hood SystemAMPAmplifierARSArmrest SwitchASCCAdvanced Smart ...
Other information:
Inspection 1. Check the resistance of the ambient temperature sensor between terminals 1 and 2 whether it changes by changing the ambient temperature. 1. Ambient Sensor (+)2. Sensor ground Specification Ambient temperature [°C(°F)] Resistance between terminal 1 and 2 (k?)-30 (-22)54 ...
Component Location 1. Rear door trim ...
© 2013-2022 www.hgenesisdh.com