Hyundai Genesis: Indicators And Gauges / Instrument Cluster Schematic Diagrams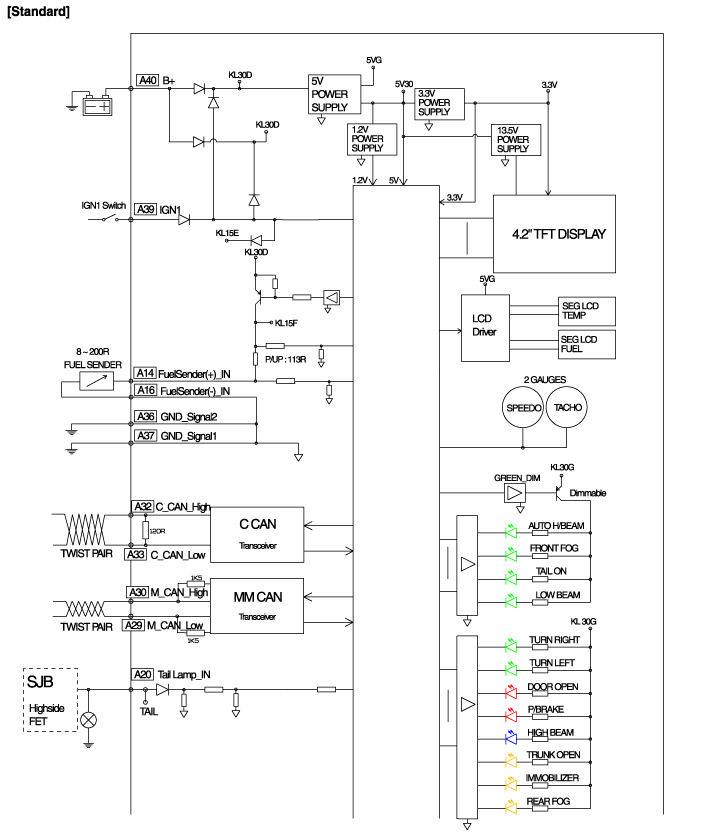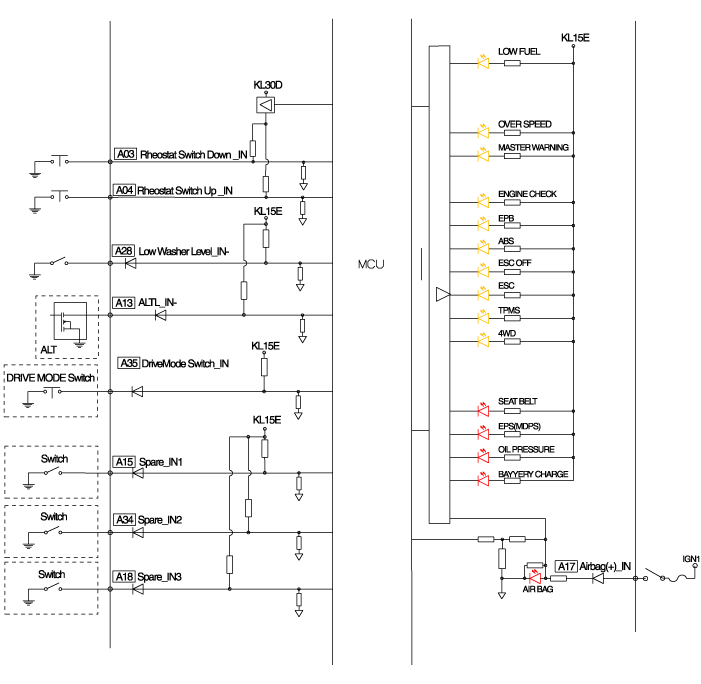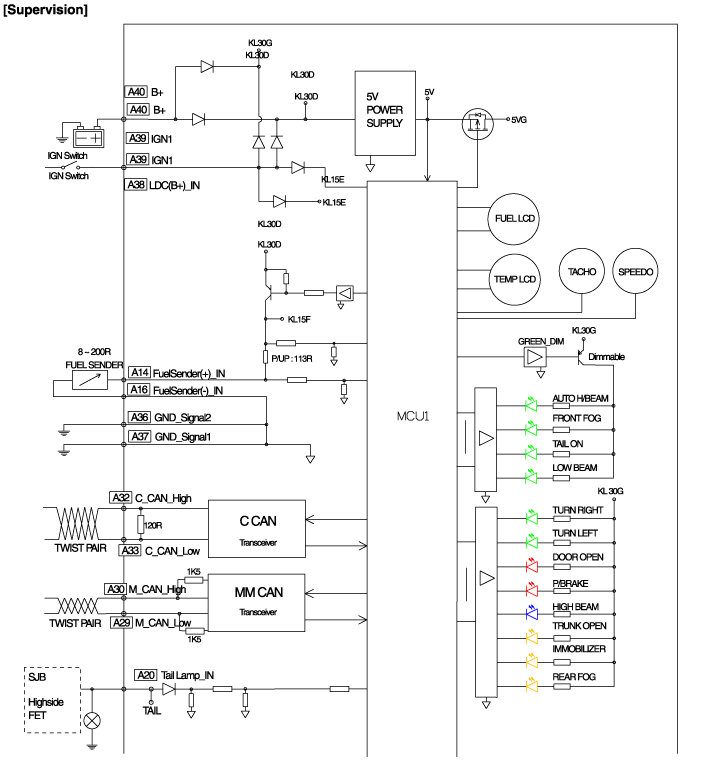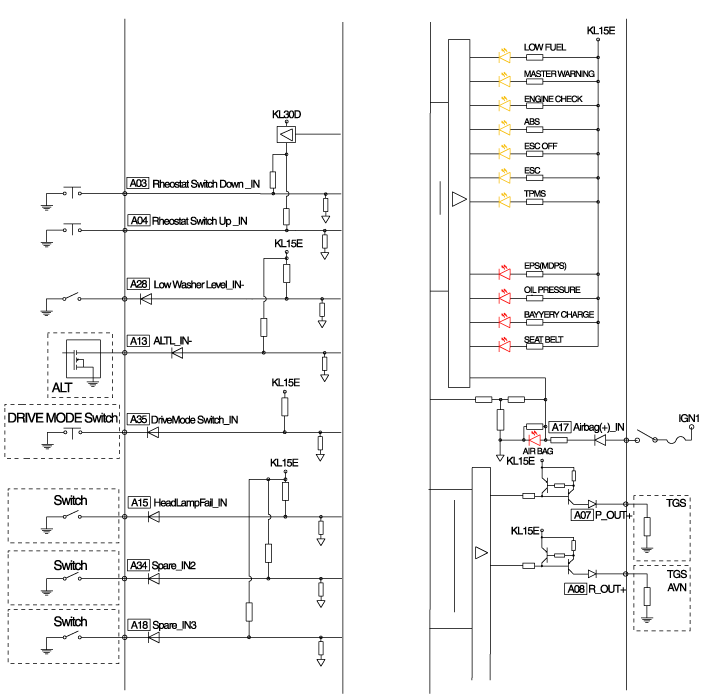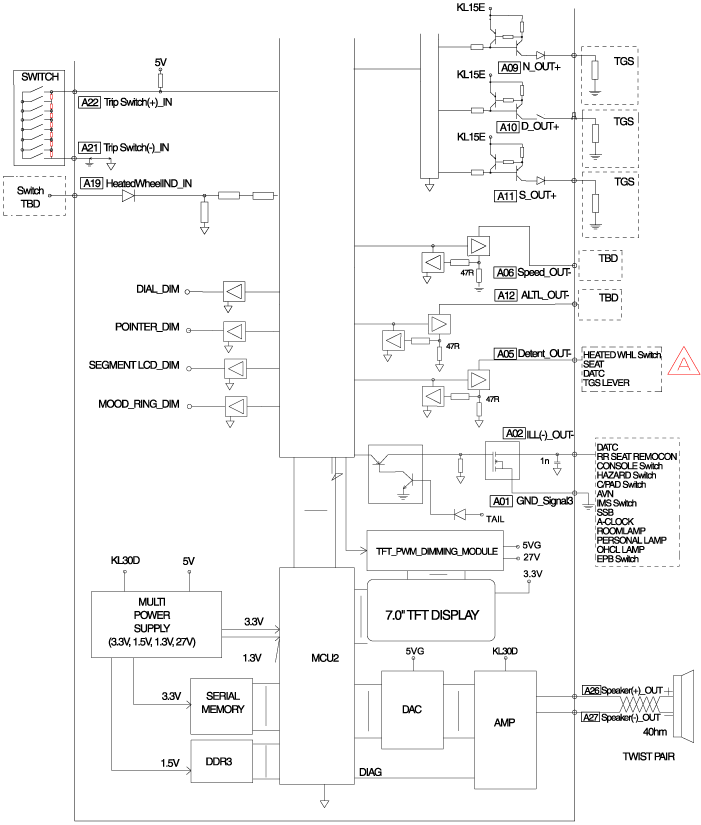 Components Connector Pin Information No.DescriptionNo.Description1-21-2Illumination output22-3Rheostat down switch234P output4Rheostat up switch24Immobilizer5AT N output25AT S output6Oil pressure2 ...
Description Communication Network Diagram AbbreviationExplanationAAFActive Air FlapACUAirbag Control UnitADMAssist Door ModuleAHDActive Hood SystemAMPAmplifierARSArmrest SwitchASCCAdvanced Smart ...
Other information:
Adjusting the seats so that you are sitting in a safe, comfortable position plays an important role in driver and passenger safety together with the seat belts and air bags in an accident. WARNING Do not use a cushion that reduces friction between the seat and the passenger. The passenge ...
Replacement • Removing or installing the hood lifter requires an assistant. • When removing the hood lifter, first remove the lower part and then upper part. 1. Using a screwdriver, lift the socket clips (A) up slightly on both ends of the lifter (B), an ...
© 2013-2023 www.hgenesisdh.com