Hyundai Genesis DH: Owners and Service manuals
Hyundai Genesis Owners manuals, Service & Repair Manuals, Workshop Manuals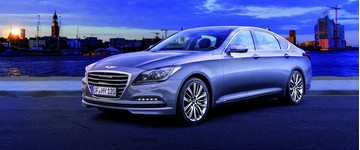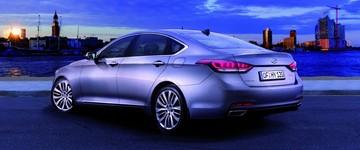 Welcome to hgenesisdh.com, your source of Hyundai Genesis manuals, service and repair information. The second generation Hyundai Genesis represents a bold step forward for Hyundai, continuing to build upon its successful strategy of marketing its premium models under the Hyundai brand umbrella, rather than a costly separate luxury brand sales channel. The Genesis is the new top of the range saloon from Hyundai, featuring AEB (Autonomous Emergency Braking) and an advanced mixed-material body structure.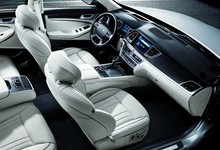 The Hyundai Genesis receives a redesigned platform to accommodate its new available HTRAC® AWD system, using no shared components with its previous generation. The platform employs even more advanced high-strength steel, now over 50 percent of total platform composition. The benefits of strategic use of high-strength steel are immediately evident in 16 percent stiffer torsional rigidity and 40 percent stiffer bending rigidity compared with the highly-acclaimed first-generation architecture. As a result, the new Genesis is stiffer in both torsional and bending rigidity than the BMW 5-Series.
Service Manual for decong generation Hyundai Genesis. The heart of the Genesis 5.0 is the award-winning 5.0-liter Tau V8 engine producing 420 horsepower at 6,000 rpm and 383 lb. ft. of torque at 5,000 rpm. The Tau V8 engine family has been named to Ward's prestigious Ten Best Engines list three times.