Hyundai Genesis: Seat Belt Pretensioner / Pre-activeSeat Belt Unit (PSB) Schematic Diagrams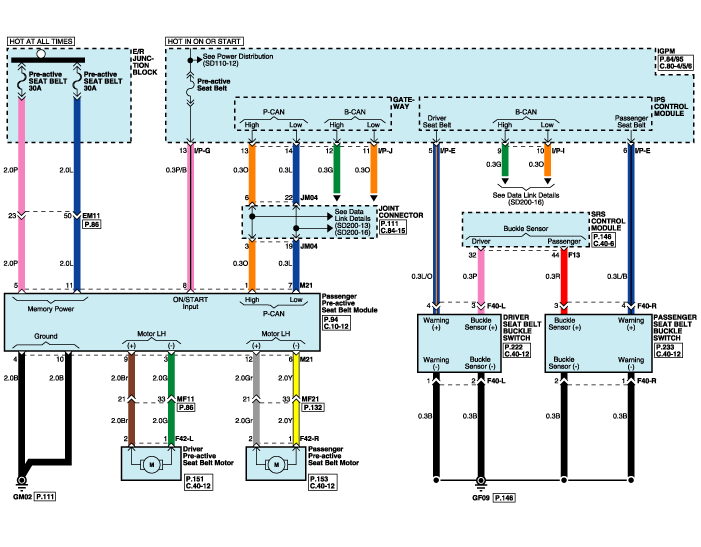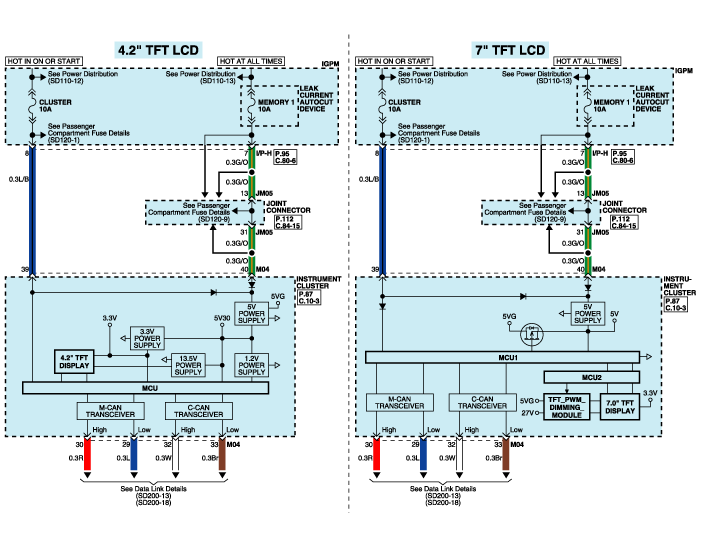 Components TCS:Traction Control System ESP:Electronic Stabilty Program System ACU:Airbag Control Unit CGW:Central Gate Way SCC:Smart Cruise Control LDWS:Lane Departure Warning System ...
Removal 1. Disconnect the battery negative cable, and wait for at least three minutes before beginning work. 2. Remove the crash pad lower panel. (Refer to Body - "Crash Pad Lower Panel") ...
Other information:
Removal LH Cylinder Head Cover 1. Disconnect the battery "-" terminal from the trunk room. 2. Remove the surge tank. (Refer to Intake And Exhaust System - "Surge Tank") 3. Remove the intake manifold. (Refer to Intake And Exhaust System - "Intake Manifold") 4. Remove the high-press ...
Circuit Diagram Input / Output Terminal Voltage No.SignalDescriptionlevel1ACCACCOFF(Less than 1V), ON(More than 8V)4C-CAN-LHigh Speed CAN low-11V-OUTVideo Out-13IGNIGN SignalON(More than 9V) / OFF(Less than 1V)16C-CAN-HHigh Speed CAN high-18GND-RRear Camera GND-19REAR-POWERVCC-REARON(6~7V) / ...
© 2013-2022 www.hgenesisdh.com