Hyundai Genesis: AVN System / Steering Wheel Remote Controller (SWRC) Components and Components Location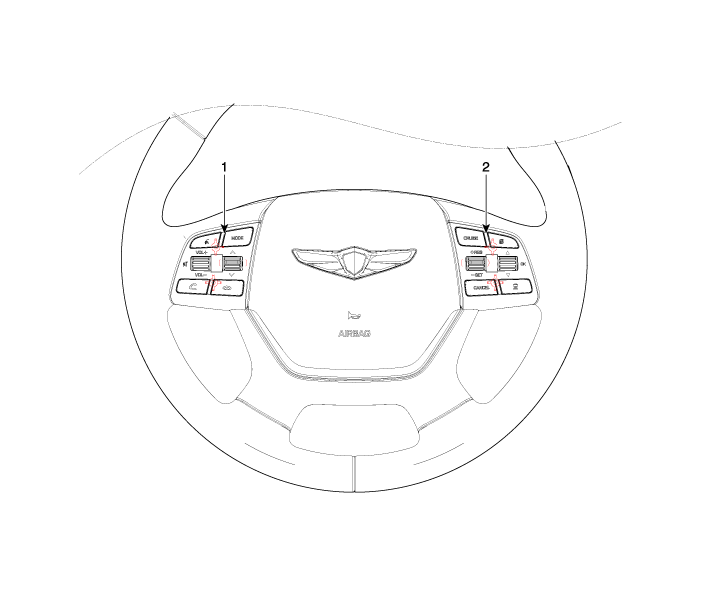 1. Left Top Remote Control Switch(Audio)




2. Right Top Remote Control Switch




(Cruise+Trip Computer)



Removal 1. Disconnect the negative (-) battery terminal. 2. Open the trunk, remove the left trunk trim. (Refer to Body - "Trunk Trim") 3. Remove the external amplifier (C) after disconnec ...
Other information:
Description Communication Network Diagram AbbreviationExplanationAAFActive Air FlapACUAirbag Control UnitADMAssist Door ModuleAHDActive Hood SystemAMPAmplifierARSArmrest SwitchASCCAdvanced Smart Cruise ControlAVMAround View MonitorAWDAll Wheel DriveB_CANBody Controller Area NetworkBCMBody Cont ...
Troubleshooting Problem Symptoms Table Before replacing or repairing air conditioning components, first determine if the malfunction is due to the refrigerant charge, air flow or compressor. Use the table below to help you find the cause of the problem. The numbers indicate the priority ...
© 2013-2022 www.hgenesisdh.com