Hyundai Genesis: BCM (Body Control Module) / Schematic Diagrams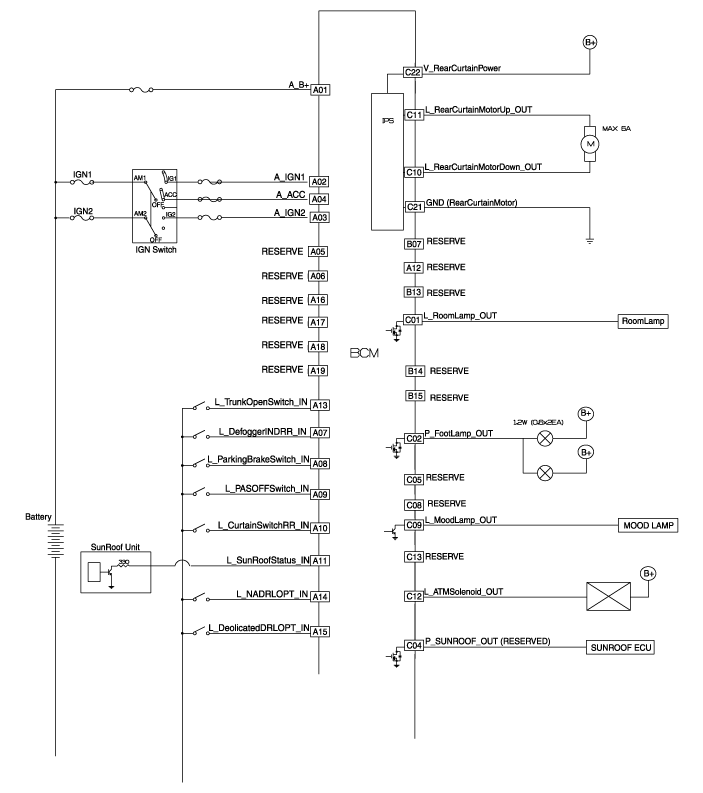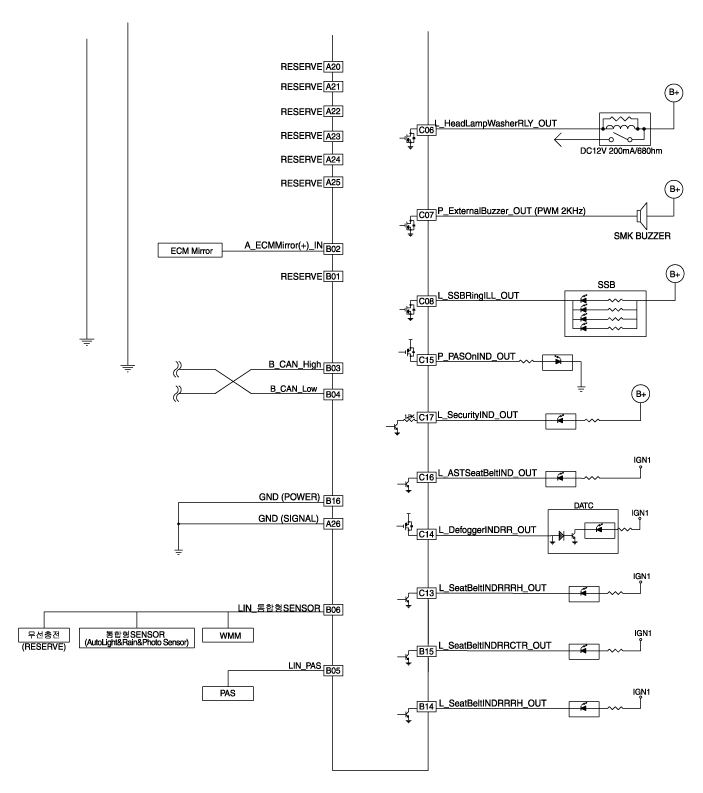 Components NOConnector AConnector BConnector C1Battery +-Room lamp Output2IGN1ECM Mirror +Foot lamp Output3IGN2B CAN High-4ACCB CAN Low-5-PAS (LIN)-6-Integrated sensor (LIN)L_Head lam ...
Description Body Control Module (BCM) function NOBCM Function1Burglar Alarm2Defroster3Rear Curtain4ATM control5Tail Lamp6H/Lamp Low/High7Welcom/Escort8Auto Light9Passing 10HBA11Front/Rear Fog ...
Other information:
Disassembly • Use fender covers to avoid damaging painted surfaces. • To avoid damage, unplug the wiring connectors carefully while holding the connector portion. • Mark all wiring and hoses to avoid misconnection. ...
Specifications Fuel Delivery System ItemsSpecificationFuel TankCapacity77 lit. (20.3 U.S.gal., 81.4 U.S.qt., 67.7 lmp.qt.)Fuel FilterTypePaper typeFuel PressureLow Pressure Fuel Line343 ~ 598 kPa (3.5 ~6.1 kgf/cm?, 49.8 ~ 86.7 psi)High Pressure Fuel Line2.0 ~ 14.7 MPa (20.0 ~ 150.0 kgf/cm?, ...
© 2013-2022 www.hgenesisdh.com