Hyundai Genesis: Air Conditioning System / Compressor Components and Components Location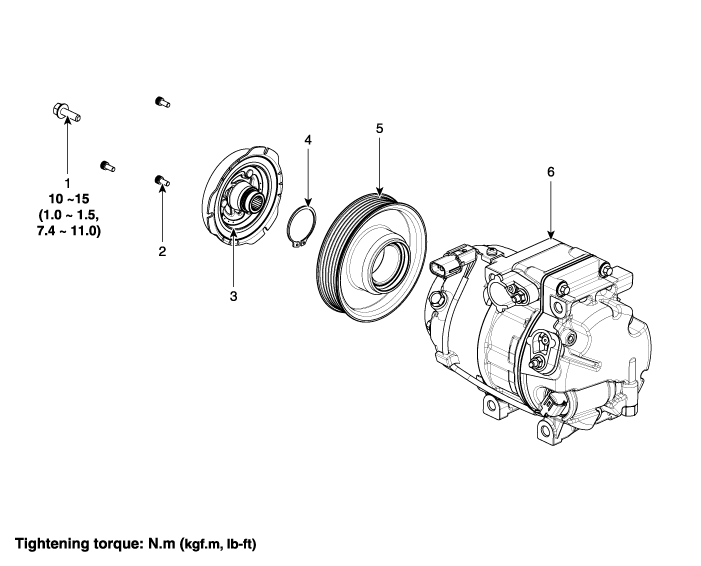 1. Center Bolt




2. Hub Bolt




3. Limiter & Damper Assembly




4. Snap Ring




5. Pulley




6. Compressor Assembly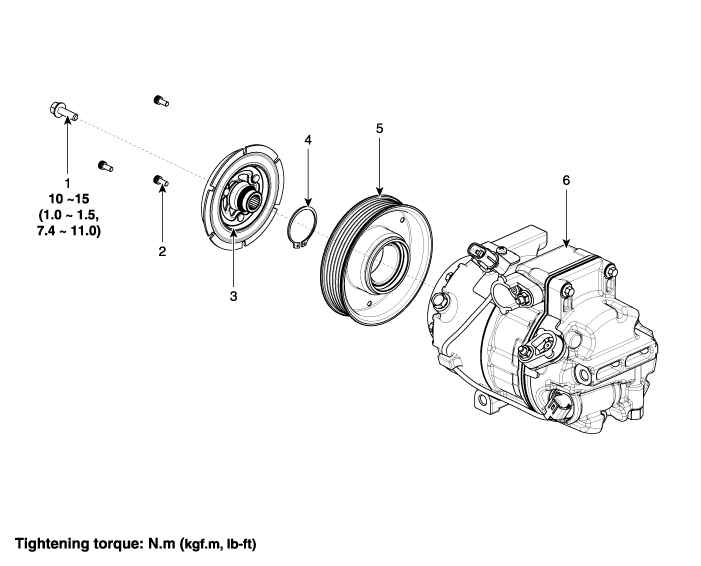 1. Center Bolt




2. Hub Bolt




3. Limiter & Damper Assembly




4. Snap Ring




5. Pulley




6. Compressor Assembly



Description The compressor is the power unit of the A/C system. It is located on the side of engine block and driven by a V-belt of the engine. The compressor changes low-pressure and low-tempera ...
Removal 1. If the compressor is marginally operable, run the engine at idle speed, and let the air conditioning work for a few minutes, then shut the engine off. 2. Disconnect the negative ...
Other information:
Specifications ? Type: Negative Thermal Coefficient Type Temp.[(°C)°F]Resistance (k?)(-40)-40139.5(-20)-4.047.4(0)32.018.6(20)68.08.1(40)104.03.8(60)140.01.98(80)176.01.08(100)212.00.63(120)248.00.38(140)284.00.25(150)302.00.16 ...
Inspection [Measuring Resistance] 1. Disconnect the cruise control switch connector from the control switch. 2. Measure resistance between terminals on the control switch when each function switch is ON (switch is depressed). Function switchTerminalResistance (k?)SET -5 - 60.31 ~ 0.35 ...
© 2013-2021 www.hgenesisdh.com