To set Vehicle-to-Vehicle Distance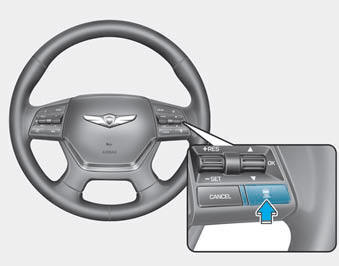 When the Smart Cruise Control System is ON, you can set and maintain the distance from the vehicle ahead of you without pressing the accelerator or brake pedal.
Each time the button is pressed, the vehicle to vehicle distance changes as follows:

For example, if you drive at 56 mph (90 km/h), the distance maintain as follows:
Distance 4 - approximately 172 feet (52.5 m)
Distance 3 - approximately 130 feet (40 m)
Distance 2 - approximately 106 feet (32.5 m)
Distance 1 - approximately 82 feet (25 m)
✽ NOTICE
Distance 4 is always set when the system is used for the first time after starting the engine.
When the lane ahead is clear: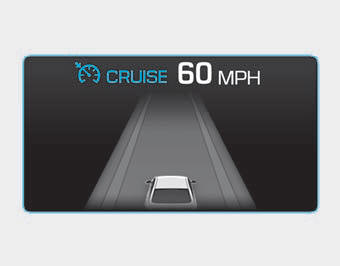 The vehicle speed will maintain the set speed.
When there is a vehicle ahead of you in your lane: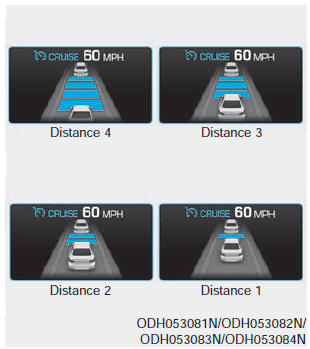 Your vehicle speed will slow down or speed up to maintain the selected distance.
If the vehicle ahead speeds up, your vehicle will travel at a steady cruising speed after accelerating to the set speed.
WARNING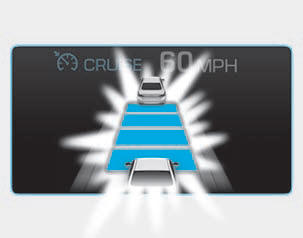 When using the Smart Cruise Control System:
The warning chime sounds and the Vehicle-to Vehicle Distance indicator blinks if the vehicle is unable to maintain the selected distance from the vehicle ahead.
If the warning chime sounds, depress the accelerator or brake pedal to actively adjust the vehicle speed, and the distance to the vehicle ahead.
Even if the warning chime is not activated, always pay attention to the driving conditions to prevent dangerous situations from occurring.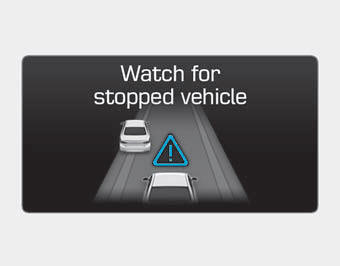 CAUTION
If the vehicle ahead (vehicle speed: less than 20 mph (30km/h)) disappears to the next lane, the warning chime will sound and a message will appear. Adjust your vehicle speed for vehicles or objects that can suddenly appear in front of you by depressing the brake pedal.
Always pay attention to the road condition ahead.
In traffic situation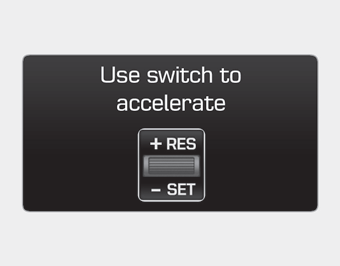 In traffic, your vehicle will stop if the vehicle ahead of you stops. Also, if the vehicle ahead of you starts moving, your vehicle will start as well. However, if the vehicle stops for more than 3 seconds, you must depress the accelerator pedal or push up the lever (RES+) to start driving.
If you push the advanced smart cruise control lever (RES+ or SET-) while Auto Hold and advanced smart cruise control is operating (The green AUTO HOLD indicator), Auto Hold will be released regardless of accelerator pedal operation and the vehicle will start to move.
Other information:
Oil Specification 1. The HFC-134a system requires synthetic (PAG) compressor oil whereas the R-12 system requires mineral compressor oil. The two oils must never be mixed. 2. Compressor (PAG) oil varies according to compressor model. Be sure to use oil specified for the compressor model. ...
Replacement • When removing with a flat-tip screwdriver or remover, wrap protective tape around the tools to prevent damage to components. • When removing the interior trim pieces, use a plastic panel removal tool not to damage the surface. • Take care n ...