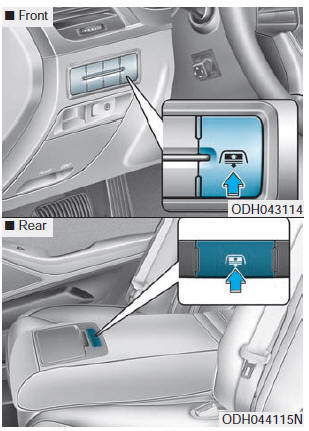 To raise and lower the rear curtain, press the button.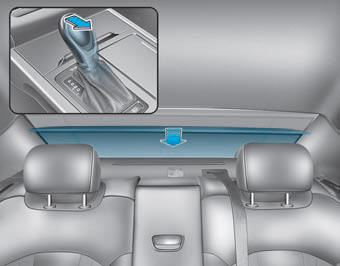 The rear curtain will be lowered automatically when you shift the shift lever into R (Reverse) and raised automatically when you shift the shift lever from R (Reverse) into P (Park).
After the rear curtain is lowered by shifting into R (Reverse), if you drive more than 12 mph (20 km/h) with the shift lever in D (Drive), the rear curtain will be raised automatically.
CAUTION
Do not apply excessive force while operating the rear curtain. This could cause damage to the rear curtain.
Other information:
Components 1. 2WD Lower oil pan2. AWD Lower oil pan3. 2WD Upper oil pan4. AWD Upper oil pan5. Cylinder block ...
To obtain the maximum benefit from your ABS in an emergency situation, do not attempt to modulate your brake pressure and do not try to pump your brakes. Depress your brake pedal as hard as possible. When you apply your brakes under conditions which may lock the wheels, you may hear s ...