Hyundai Genesis: IMS(Integrated Memory System) / Memory power seat unit Components and Components Location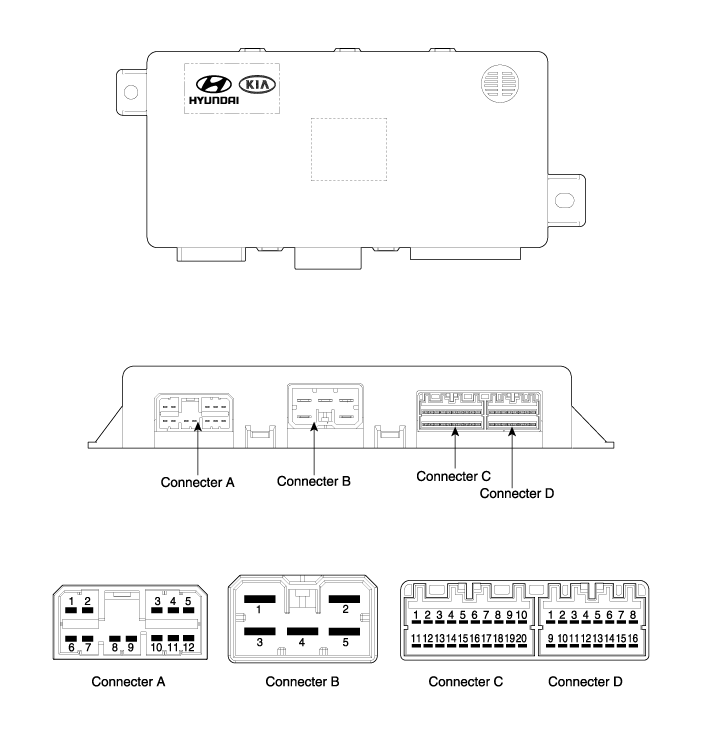 NO




Connecter A




Connecter B




Connecter C




Connecter D




1




-




B+ (Power)




-




-




2




Cushion extension moter(Front)




GND (Power)




B CAN High




-




3




Front tilt motor(UP)




B+ (Power)




B CAN Low




Slide hall sensor




4




Back motor(Front)




-




-




Tilt hall sensor




5




Slide motor(Front)




GND (Power)




-




Cushion ext hall sensor




6




-




?




-




Sensor VCC




7




Cushion extends motor(Rear)




-




IGN1




8




Rear height sensor(UP)




-




B+ (ECU)




9




Rear height sensor(Down)




-




GND (ECU)




10




Front tilt motor(Down)




-




-




11




Back motor(Rear)




-




Recline hall sensor




12




Slide Moter(Rear)




-




Height hall sensor




13




?




-




-




14




-




-




15




-




-




16




-




-




17




-




?




18




-




19




-




20




-



Description The optimal seat position set by the driver is memorized into the power seat unit by using IMS switch. In case of the position change, the seat can restore its preset position by IM ...
Other information:
Specifications CategoryDataOperation temperature range (°C)-40 ~ 85Preserving temperature range (°C)-40 ~ 105Operating voltage (V)5.8 ~ 16Rated current (A)15 ...
Removal • Removal of the airbag must be performed according to the precautions/ procedures described previously. • Before disconnecting the front impact sensor connector, disconnect the front airbag connector(s). • Do not turn the ignition switch ON and ...
© 2013-2022 www.hgenesisdh.com