Hyundai Genesis: Tire Pressure Monitoring System / Components and Components Location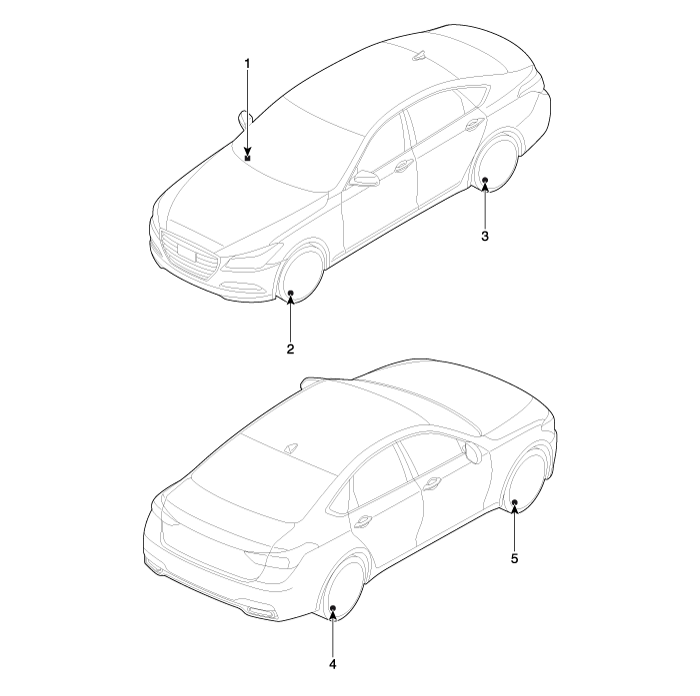 1. Receiver




2. TPMS Sensor (FL)




3. TPMS Sensor (RL)




4. TPMS Sensor (RR)




5. TPMS Sensor (FR)



Description Tread Lamp - Tire Under Inflation / Leak Warning. 1. Turn-on condition A. When tire pressure is below allowed threshold B. When rapid leak is detected by the sensor. 2 ...
Other information:
Specification TemperatureResistance (k?)°C°F-40-4048.14-20-414.13 ~ 16.830325.7920682.31 ~ 2.59401041.15601400.59801760.32 ...
Description The AAF (Active Air Flap) is located between radiator grille and radiator, and consists of an actuator and 6 air flaps. The system receives information from EMS, FATC, TCU, MCU and LDC via CAN communication . With this information, the AAF controls the motor properly and then ...
© 2013-2023 www.hgenesisdh.com