Check Active Air Flap System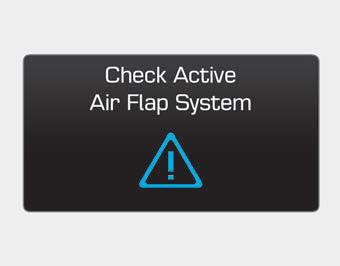 • This warning message illuminates if any of following conditions occurs.
- There is a malfunction with the active air flap system.
- A foreign substance is stuck in the air flap.
- The air flap is frozen.
✽ NOTICE
The warning message "Check Active Air Flap System" may not be displayed immediately in colder climates.
Check Active Hood System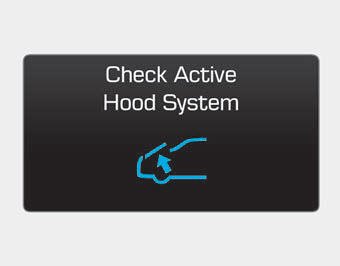 • This warning message illuminates if the active hood system has a malfunction.
In this case, have your vehicle inspected by an authorized HYUNDAI dealer.
Other information:
Inspection 1. Power seat switch sends/receives signals via CAN communication so it is impossible to check the electric current of switch components. 2. Inspect the power seat system using GDS. Check the power seat switch for normal operation by selecting "Actuation ...
Inspection Self Diagnosis With Scan Tool It will be able to diagnose defects of SMART KEY system with GDS quickly. GDS can operates actuator forcefully, input/output value monitoring and self diagnosis. The following three features will be major problem in SMART KEY system. 1. Problem in ...